Health News As Omicron Replaces Delta, "Dark Days Ahead For Hospitals", Warn Experts
The highly infectious omicron variant has flushed out the delta strain across the U.S., but the ascendance of the purportedly milder form of Covid-19 has done nothing so far to ease the burden on stretched hospitals.
The omicron variant represents about 98% of cases, Centers for Disease Control and Prevention Director Rochelle Walensky said Tuesday. That number is based on data for the week ending Jan. 8 and is a significant increase from just two weeks prior, when omicron accounted for 71.3% of cases.
Omicron's heightened transmissibility coupled with the immunity some have built to combat the delta through vaccination and exposure, have made conditions favor the "more mild" variant, said David Wohl, a professor at the Institute of Global Health and Infectious Diseases at the University of North Carolina-Chapel Hill. ​But experts warn that for those who remain unvaccinated or who suffer from other health concerns, infection from any Covid-19 variant is a major concern. And without intervention, data signal dark days ahead for a health care system already stretched to its limit, they say.
In many parts of the U.S., the health care system is "collapsing under the weight of Covid patients," said Neil Sehgal, a professor at the University of Maryland School of Public Health. "I started to question whether or not this was the week the health care system would break."
The most recent CDC Nowcast data predict that omicron is dominating caseloads in every region of the country. And while infections appear to be peaking in places that were hit early, such as New York City, the majority of cities are continuing to see infections eclipse previous records and hospitalizations skyrocket.
In Maryland, where Sehgal works, some hospitals have moved to crisis standards of care – meaning they have halted certain elective surgeries and redistributed staff. Hospitals in several other states, including Colorado and Oregon, have declared similar crises. Sehgal said that on Tuesday the Maryland Hospital Association pleaded with the public for better adherence to preventative measures, such as masking, and again pushed for vaccinations.
Schools going virtual, airlines canceling flights, pharmacies and testing centers closing temporarily, shelves emptying in grocery stores because of transportation delays, blood donations dropping to crisis levels for the first time ever and the country's hospitals are becoming stretched. This is the US in the grip of the Omicron variant.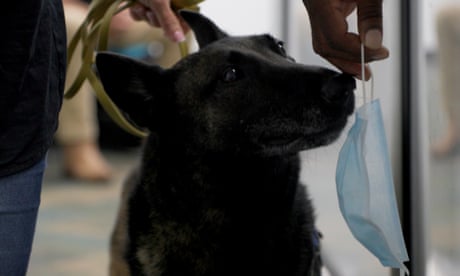 Omicron may cause milder symptoms in some people, but its effects are ricocheting throughout America and creating some of the greatest challenges of the Covid-19 pandemic.
"We have supply shortages, we have transportation shortages, that are a result of people being out because of Covid, and especially Omicron being so infectious. And that is obviously limiting the workforce, and limiting the workforce is creating some of the havoc that we're all experiencing," said Ezekiel Emanuel, vice-provost at the University of Pennsylvania.
Joe Biden has vowed to keep businesses and schools open, but some experts wonder if that's possible given the nature of Omicron and the lack of adequate measures to combat it.
"The economy cannot stay open and schools cannot stay open when so many people are getting sick," said Margaret Thornton, an educational researcher at Princeton School of Public and International Affairs. "We must take action to slow the spread in order to keep schools running, to keep businesses running," she said – but much of that action has been slow to happen.
In order to control Omicron and future surges, officials need to rely on tried-and-true tactics, from testing to high-quality masks and better ventilation, say some health experts.
"We now have tools such as N95 masks, vaccines, treatments and rapid diagnostics to help prevent infection and reduce severity of illness," said Rick Bright, CEO of the Pandemic Prevention Institute at the Rockefeller Foundation and a former official for the US Department of Health. "However, we need to do more to make them affordable and available to everyone, with clear guidance on when and how to use them most effectively."
Facing an astronomical rise in cases and hospitalizations, health systems have been slammed. Omicron comes on the heels of a devastating Delta wave in the fall and existing staff and supply shortages, with little opportunity to recover. The seven-day average of infections in the US is now running at more than 750,000 cases, far higher than during Delta's peak.
Stay home stay safe.